Hľadať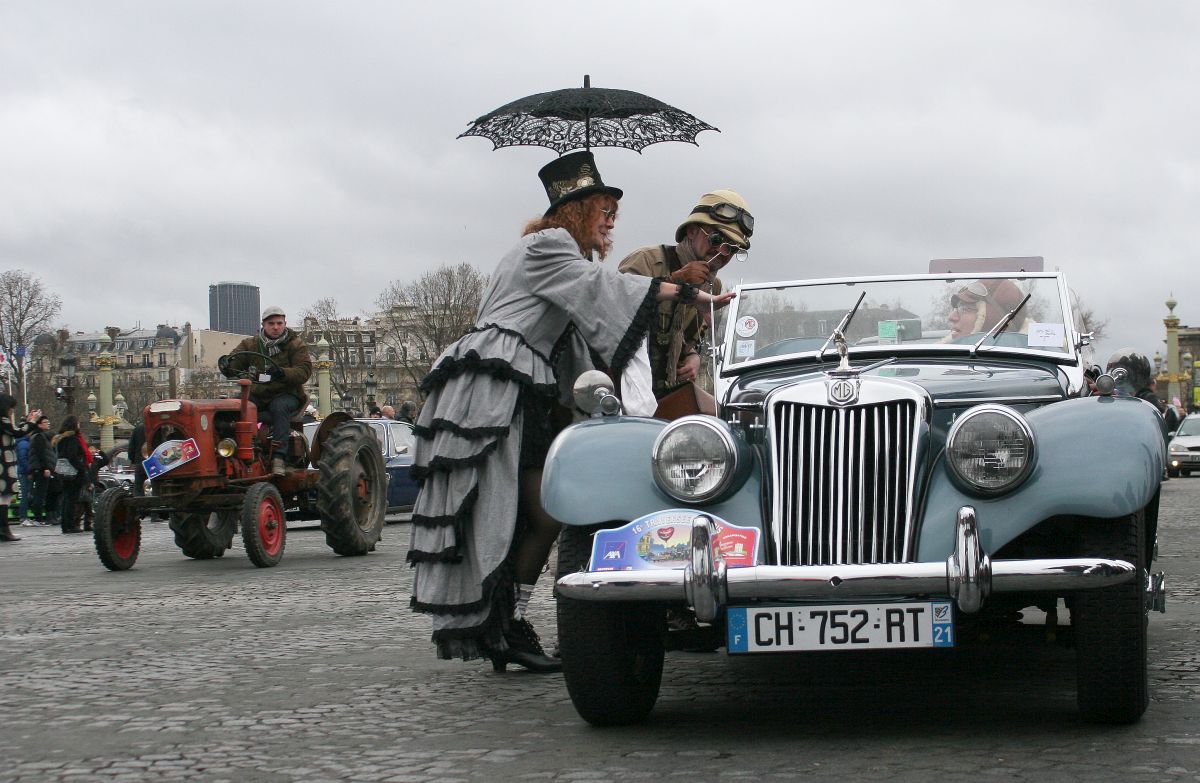 16th Traverseé de Paris (dedicated to Ladies) was held on 10th January 2016 and we could not miss it. It is one of the biggest events in Paris when enthusiasts of "all" cars meet to celebrate beginning of the new year. Despite the weather, organizers were really surprised by the high attendance number.

Advertisement


I was little bit sceptic about the weather too. There was a heavy rain while packing the cameras the night before the event and the forecast for the next day did not sound much better. Unfortunately, except some light rain, weather was so so without any heavy rains and strong wind.
I was supposed to join ladies team driving Ford Anglia 1961. Honestly? I had great fun with them. I even forgot to take pictures for a while. By the way, every car driven by female had a red baloon attached to it so that they could be easily distinguished in the "overcrowded" streets. We headed from Château de Vincennes, where it all started, to the Paris centre.
During the journey to our first stop at the Place de la Concorde, which is actually a great place to take photos, I was little bit worried about the car. But Anglia was doing pretty well despite the fact that we were 4 adults in the car and of course famous Parisian traffic jam all over. But no engine overheating and clutch suffering story happened. Thumbs up! I need to say, that I was really suprised by the comfort of rear seats too. Once at the Place de la Concorde, I took my time and started taking photos. Meanwhile I was busy, my team had left for another checkpoint.
You could spot at Place de la Concorde really everything. The oldest car presented was from 1899. All age categories could find there their favourites. Muscle cars, low riders, motos, bicycles, oldtimers or yountimers and I saw also some sportscars like Lamborghini Aventador. You could admire more than 700 vehicles.
Photos taken, weather getting worse, it was time to go back. To get me back to Château de Vincennes, organizers managed a moto as a taxi for me. When I heard it, my eyeballs almost jumped out of the orbits, but I said, why not, it could be fun. I packed my stuff, jumped on BMW R65 1979 and au revoir!
Automedon 2015
Big thanks goes to organizers and presse office for great managment.
We are looking forward to the summer edition of Traverseé de Paris










[flagallery gid=31 skin=optima_jn]
By Jacobo Almohada
Photo credit Jacobo Almohada